Dr. Jaweesh is coming to us from Chicago by way of Syria. Dr. Jaweesh earned her Doctor of Medicine in Dentistry from Aleppo University in Syria. After proudly running her own dental office, Dr. Jaweesh made the move to the US and attended the University of Illinois-Chicago College of Dentistry where she earned her American dental license. Dr. Jaweesh then completed her postgraduate Endodontic specialty training, as well as earned a Master in Oral Sciences degree, also at UIC College of Dentistry.
Dr. Jaweesh's passion for dentistry continues to grow, allowing her to explore new perspectives and cutting-edge techniques. She enjoys interacting with unique patient cases and treatment needs and is enthusiastic to achieve her mission of delivering quality patient dental care smoothly and consistently. Dr. Jaweesh is constantly striving to exceed the patients' expectations with her expertise and care.
Dr. Jaweesh is a member and active participant in the American Association of Endodontists, the American Dental Association, the Chicago Dental Society, and the esteemed Edgar D. Coolidge Endodontic Study Club. In her free time, Dr. Jaweesh enjoys jogging, reading, traveling, and biking with her husband and two beautiful children.
With extensive experience as a dentist, Dr. Jaweesh's on-the-job experience has afforded her a well-rounded skill set, including first-rate interpersonal and communication abilities. She is adept at making patients feel calm and comfortable while explaining the nature of their treatment needs. She is also a highly skilled clinician in her Endodontic specialty and has been working side-by-side with Dr. Pawluk - further reinforcing her excellent education and background.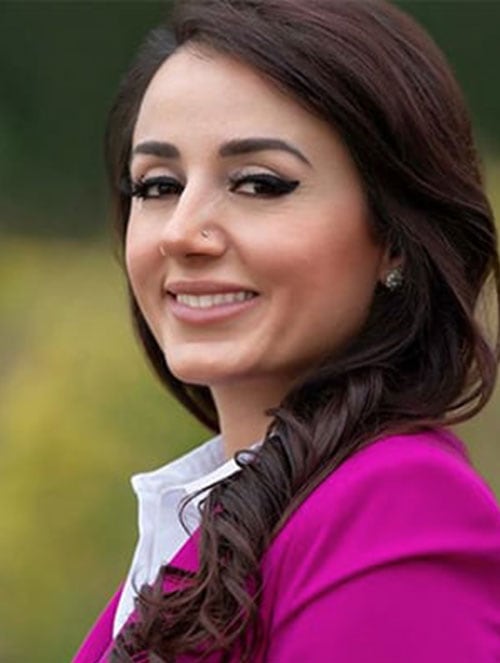 ---
Dr. Jaweesh Is Currently a Good Standing Member Of the Following Professional Organizations: